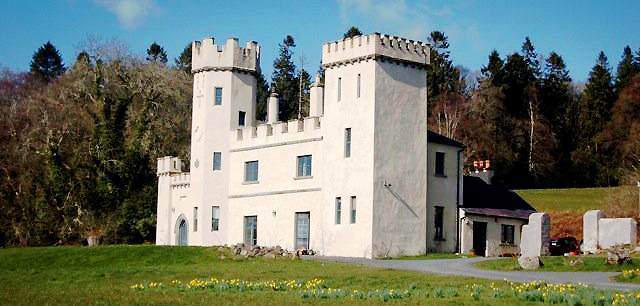 Retreat at Aherlow Castle - Tipperary, Ireland
Thursday, May 2nd to Monday May 6th
---
Aherlow Castle is an early 19th century hunting lodge located in the Glen of Aherlow, a place of great scenic beauty. The Castle is situated on pasture, woodlands and looks out on to the Galtee Mountains.
Freda and Declan Roche, proprietors, have been hosting Satsangs at Aherlow since 2007.
The retreats starts with dinner on Thursday and ends after lunch

on Monday

.
To register or for more information contact Freda Roche:
---
"Pure balance supported by benevolent, unshakeable strength is who we are. We are the medicine humanity needs, calm clarity with an all-seeing gaze. Join us as we uncontain the field of presence within, blessing all that is." - Pamela -
---