Update On Pamela's Home
Dear friends,
Pamela and her golden retriever Thea are safe after the fire in Sonoma. She has however lost her home and contents.
She does have a place to stay with a friend for the time being.
She sends her heartfelt thanks to all for the outpouring of love and letters.
She will gratefully receive contributions via Paypal to help replace home furnishings and kitchen items etc.
Please use the friends and family option to avoid extra charges on paypal.
Any amount is gratefully accepted.
We will keep you posted on "A Golden Retriever's Guide to Joy" book release!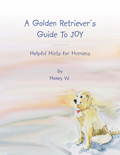 Under 25s come to weekends for free.
October 22, 2010
35 minutes

Listen.32.68 MB
Or right click and save to download.